You want your wedding to be the most unique of all. It is not an impossible task anymore. It just needs to be worked out with the use of some unique wedding ideas. What are these ideas you can try out?
Let Your Guests Enjoy the Cocktail Hour Before the Ceremony Starts
It is an ideal thing if the ceremony and the reception are going to be held in one place. The cocktail hour usually happens after the ceremony. But there are more advantages to pushing it before the ceremony. One, you do not have to worry about the guests getting famished. Two, guests would love to be early on your special day to mingle during the cocktail hour before proceeding with the ceremony. And even if some got late, they will not be when the ceremony begins.
Consider Other Forms of Entertainment
Don't just stick to the dancing entertainment because you can never be too sure that everyone in your guests would love to participate in it. Hence, it is good to have other alternatives like photo booths, lawn games, cigar bars, caricature artists and more. But, choose ones that the suit both the wedding venue and your style.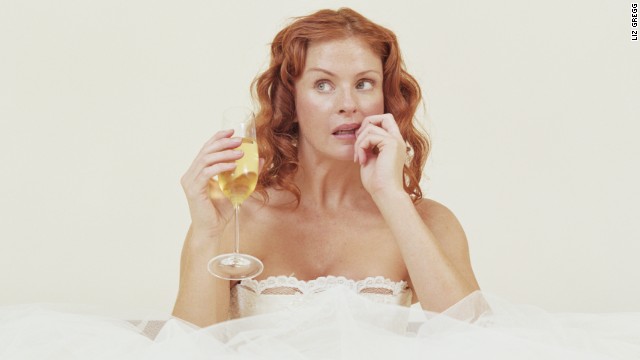 Choose from Family-Style and Dinner Cocktail
It does not have to be buffet or sit-down style dinner. There are a lot of unique wedding ideas for dinner styles that you can consider like going for small plates menu with different stations. The advantage to this is that it allows guests to stand up and mingle. Or, you can go for the family style diner which entails passing and sharing food to have that relaxed feeling during the reception.
Forget About Assigning Seats and the Traditions
It is one of the unique wedding ideas ideal for those planning to have a small wedding where guests know each other. Allow them to sit where they want. This helps in making a relaxed ambience for your special day. Traditions are traditions, but you can still do away with it if you are after making a very unique wedding celebration. The bouquet and garter toss is fun! But you can skip that too along with those long speeches if you want! Just continue with the partying after the ceremony is done.
Entertainment for Kids
Kids will always be present in weddings. For most weddings, kids are just left to themselves playing with the other children. Of course, they have fun that way since all kids do know how to have real fun. But if you want to ensure their entertainment too just like with the adults, you can! It is also a good time to provide your parent guests with some entertainment and time to their selves. One good way to do this is through creating a kid's activity corner where they can play. Just do not forget to have a kid attendant. Professional kid photographers activity is good entertainment too. Let kids explore their photography talent by creating a group composed of children to capture the happenings in your wedding day. For the most unique idea, provide a craft table. Just like with the photography activity, this one is a good way to work out kids' creativity as well. Just do not provide activities that could not be messy.
There are more of these ideas that you can find. But it's all really up to you in the end. So, make the most out of your wedding day!